¤ International shipping ¤
Baccarat, Saint Louis, Daum, Lalique, the nobility of the crystal in the service of your table.
Welcome to PRESTIVILEGE!
Your online shop exclusively dedicated to "Art de table" crystal, you will find numerous references of crystal glassware and stemware sets. Different eras are represented, such as Art nouveau, Art deco or even modernism. All items are located and selected by myself, in order to offer to you the best in used items at attractive prices!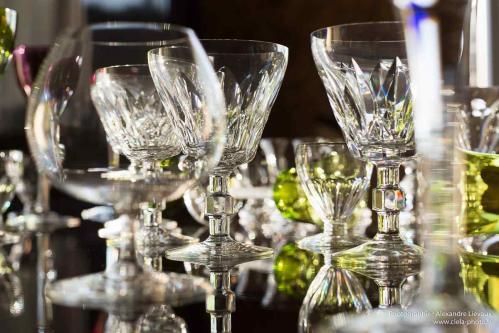 The greatest crystal makers of France, Baccarat, Saint-Louis, Daum, Lalique among others, from the 1900s to our days. For over two centuries, their creations in crystal have not ceased to decorate the most beautiful tables in the four corners of the earth, while certain of these crystal glasses have become iconic.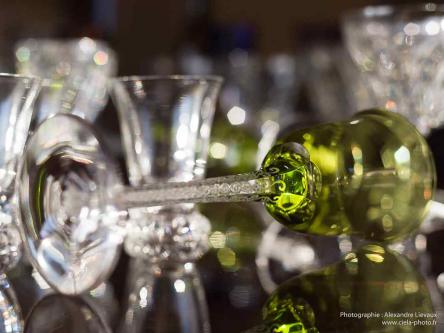 www.prestivilege.com ιs not just a commercial site. It is a professional by your side, who listens, advises and assures you.
Just like each single crystal piece, each customer is unique!
Communication in several languages ​​including French, English and Greek. I would be happy to answer your questions. Contact
Worldwide shipping ! A part of the shipping cost is FREE of charge.
Some clarifications and information. Due to the fragile nature of the items the utmost care must be taken. Careful and secure professional packaging. Below you will find the different steps involved in order to make your purchase as secure as possible.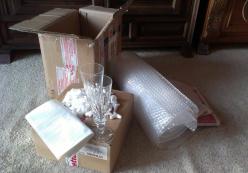 - Step 1 - Each item is wrapped individually in a paper towel to avoid scratching.
- Step 2 - It is then secured by several layers of bubble wrap.
- 3rd step- After, the items are placed in a small cardboard which will in turn be placed in a larger cardboard. (Depending on the number of items, the method may differ)
- 4th step- To further secure the items and prevent movement, the cardboard is filled with newspaper sheets, foam paper or bubble wrap.
Your package is ready to ship!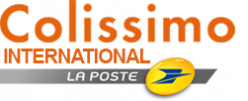 • Shipments are made by post. Colissimo International.
• Each parcel is insured for the full value of your order and delivered against signature.
• A tracking number of your package is sent to you, which you can consult on laposte.fr so that you can follow its progress until its delivery.
Purchase / Methods of payment
In order to complete your purchase in all confidence, a contact is mandatory.
Distance selling should not be at the expense of personal relationship with the customer.
All methods of contacting me by clicking here
The following payment methods are acceptable:
- Credit/Debit Card Visa or Mastercard for all countries. Your invoice sent directly to your mailbox. Secure transaction by 3D secure.

- Bank transfer for all countries. My bank details will be communicated to you. Bank Crédit Mutuel.

- As part of a hand delivery, it is possible to pay by cash or by Credit/Debit card (Visa or Mastercard).
♦ An invoice will be included in your parcel with the order.
In distance selling, the amount of the order should be received by the sole proprietorship Olivier Py within 7 working days. Otherwise, the order will be canceled without any claim from the buyer. In accordance with the law of 12 May 1980, the goods remain our property until full payment of their price.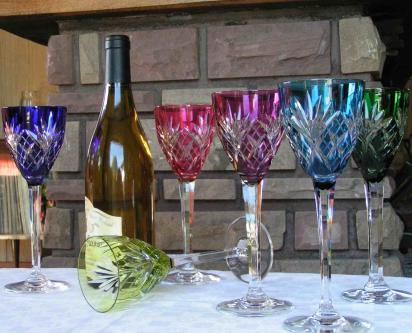 I wish you a pleasant visit on Prestivilege, and I hope that you will spend here a moment...
of Prestige, of Privilege.
Olivier Py.
For all informations Contact
About Prestivilege:
Professional sales. Individual company Olivier Py: Siret: 49084279600024
Registered at Registre du Commerce et des Sociétés, tribunal de commerce de Belfort n°490 842 796 (France)
Located in the region of Franche-Comté and more precisely at the department of Territoire de Belfort (90), address 4 Faubourg de Lyon 90000 BELFORT (France)